Contributions, Charges and Personal Item Lists
Cowaramup Primary School values parent support. Each year the school asks parents to pay voluntary contributions and charges, in accordance with the School Education Act 1999.
This financial support plays a significant role in providing resources that extend the schools capacity to add value to the learning experiences of students. While the contribution is voluntary it is expected that those who can afford to, will make the contribution.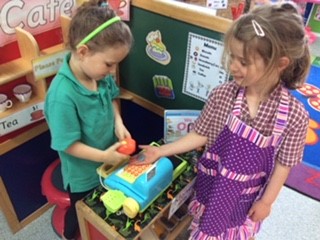 We put your funds to the best possible use – we spend them on your children and would greatly appreciate it if these could be paid by the end of Term One to show your support for the quality programs offered at your school.
Voluntary Contributions
These contributions of $60 per child per year are used to supplement the funding that our school received from the government. The funds are used in the curriculum areas of English and Mathematics which enables the quality of our teaching and learning programs to be maximised.
Charges for Extra Cost Options
A breakdown of estimated charges for your child's participation in excursions, incursions, school activities, camps etc. is included in the schedule.
Students will incur costs when they are involved in a particular activity. The amounts indicated on the schedule represent the maximum charge and parents will be asked to make payment for each activity as it approaches.
Other Services
These costs relate to optional opportunities and events available to all or selected students. A student's participation is conditional on payment being made.
Charges may be incurred for events including:
Instrumental Music – hire of instrument for the year $110.00
Cost to replace lost library books
School Photos
Book Club and Book Fair
Graduation Shirts
Personal Items (Booklist) for student use
The school has negotiated with two local businesses, Callows School Smart in Busselton and Margaret River Office Depot in Margaret River, to supply these specific items. Lists below.
Parents are not obligated to use these suppliers but please note that the teachers have requested specific brands/items which suit the learning needs of their curriculum.
Your child will need to have the listed materials each school day and it may also be necessary to replace some items throughout the year as they are consumed.
Voluntary Approved Requests, per family
These are additional requests of parents to support:
Parents and Citizens Association: $10.00 request assists the P & C Association support educational projects every year within the school.
Chaplaincy: $10.00 request assists our YouthCARE School Chaplain who plays a vital and positive pastoral role and runs programs like the Breakfast club at the school. These funds enhance this supportive program. The chaplain's role is non-sectarian.
The Contributions and Charges are endorsed by the school board and are available on our website, via email and in paper form two months prior to the commencement of the school year.
Financial Handbook for Parents 2023
2023 Personal Items List
Callows School Smart
Margaret River Office Products Dept